Rodent Control
for Multi-Family Housing
Keeping Mice Out of Multi-Family Housing Units
Pests are a threat to the health of residents in multi-family housing units. Improper rental property inspection and maintenance can lead to rodent infestations, exposing occupants to dangerous diseases . Therefore, it's crucial to understand your pest control responsibilities as a landlord.
Why Landlords Should Use VLINK™
VLINK™ traps provide a modern solution to rodent control. Our traps use long-range (LoRa) and cloud technology for 24/7 monitoring from anywhere. You'll save time by only needing to check traps when you receive a notification on the app. With easy setup and the longest range on the market, our VLINK™ traps catch more pests to protect your residents' health.
VLINK™ offers various modern solutions to better control rodents in multi-family residential facilities:
Mouse and rat tunnel traps: VLINK™ humane mouse and rat tunnel traps deliver a high-voltage shock to kill rodents upon entry. However, the trap disengages when the lid is opened to prevent accidental shock. The traps feature two openings to double the chances of catching a mouse or rat and can hold two rodents before needing to be emptied. Plus, they're waterproof, durable for both indoor and outdoor use and IP67 rated.
Mouse and rat snap traps: VLINK™ mouse and rat snap traps are more than your traditional rodent traps. These durable traps are appropriate for indoor and outdoor use and compatible with industry-standard bait boxes. The strong kill bar snaps down as soon as a rodent activates the trap, quickly and humanely killing mice and rats. However, the latch is still easy to set — it only takes one click.
Many states have laws outlining a minimum standard of living landlords must maintain to protect their tenants. However, both tenants and landlords have a responsibility to control pests. Below, we'll discuss a landlord's obligation to prevent rodent infestations in rental properties and how VLINK™ modern trap solutions optimize pest management.
What Are Pest Control Laws for Apartments?
Nearly every state has legal minimum living standards landlords are required to provide. Most states adopt a warranty of habitability, under which landlords must ensure properties are habitable. Tenants are entitled to a certain standard of living, encouraging landlords to address repairs and pest control.
Arkansas is the only state that lacks a warranty of habitability in its statewide housing code. However, some states have more specific and stringent policies. For example, a Florida statute specifies a range of pests landlords are responsible for preventing and exterminating, including rats and mice, ants, roaches, bedbugs and even wood-destroying pests. While tenants don't have to pay rent when a residence is inhabitable, landlords also aren't liable for paying for temporary accommodations for residents.
Regardless of each state's laws for landlords, tenants still have some responsibility for preventing pests. Occupants must not introduce new pests into their residences. Further, many states require residents to maintain a minimum standard of cleanliness to prevent mice infestations. Residents are responsible for pest infestations resulting from their own behaviors, such as leaving out food or not cleaning up spills.
It's a good idea to include pest control stipulations in leases, including how residents can prevent infestations. For example, you might want to have a section in the lease that gives specific guidelines like not leaving out pizza boxes. Regardless, any lease you create still must comply with all legal regulations.
Are Landlords Required to Provide Pest Control?
While residents have some responsibility for pest control, landlords usually are responsible for preventing and exterminating pests. Regardless of who is responsible for an infestation, the landlord should always prioritize eradicating the problem. Rodents pose dangerous health threats to occupants. You can determine financial responsibility later.
Landlords typically must manage general pest control, such as the safe application of pesticides during an outbreak or seasonal pest control. Maintaining habitable living conditions also includes fixing areas where pests can get into a property. Openings in doors and windows, broken seals, water leaks or cracks in the wall can all introduce mice. Use steel wool and caulk to fix cracks and broken seals, as rodents may chew through other materials.
While different states and cities have varying laws, landlords must handle mice and rat infestations if the housing unit has a history of infestation or is naturally vulnerable to rodents. For example, an apartment complex next to a grassy field could be more likely to experience rodent problems regularly.
However, tenants are responsible for pest control when they're the source of a problem. If you suspect a tenant has caused an infestation, schedule an inspection with at least a 24-hour notice. Get permission to document any areas that could lead to pest problems. The tenant must pay for extermination if deemed liable. Ensuring you outline a clear pest control policy will help settle any disputes about the responsible party.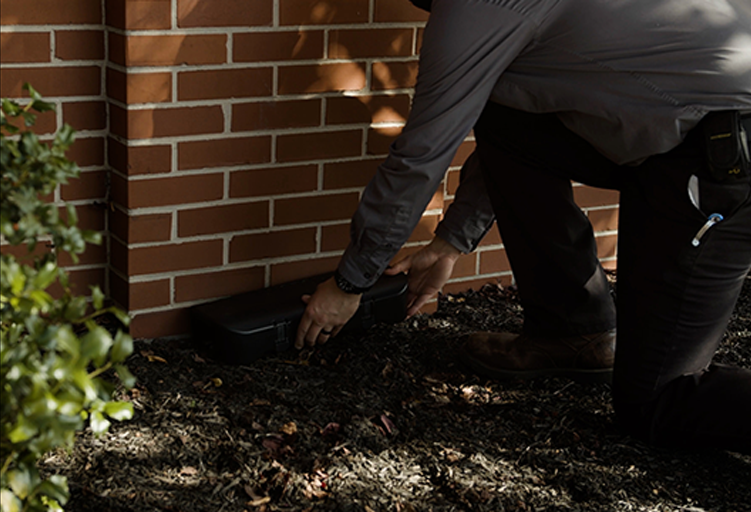 Landlords should conduct at least an annual inspection & cleaning of the spaces. You may want to more closely monitor the spaces during the winter, as this is when mice reproduce.
How Do I Manage a Rodent Infestation in a Rental Property? 
Landlords should take steps to protect tenants from rodents. Before a tenant moves in, you should clarify which measures both parties will take to prevent infestations and who will be responsible for exterminations. Further, landlords may want tenants to check their property for pests and report any incidents before moving in. Otherwise, they could falsely claim pests were at a property before occupation
While individual residential units in an apartment are often a culprit of rodent infestations in rental properties, dirty storage areas may exacerbate the issue. Tenants and landlords alike may not regularly access shared storage spaces, leading to the potential for overlooked inspections. Old paper products like books and magazines are popular sources for mice and rats, providing a nesting ground.
Therefore, landlords should conduct at least an annual inspection and cleaning of these spaces. You may want to more closely monitor these spaces during the winter, as this is when mice reproduce. Using a mousetrap system like the VLINK™ Pest Control Network will streamline this process by allowing you to remotely monitor mousetraps and kill rodents.
Landlords should also ensure they keep up with landscaping, as long grass and unkempt shrubbery breed more infestations. Further, trimming vegetation will increase your property's curb appeal, attracting new tenants rather than rodents.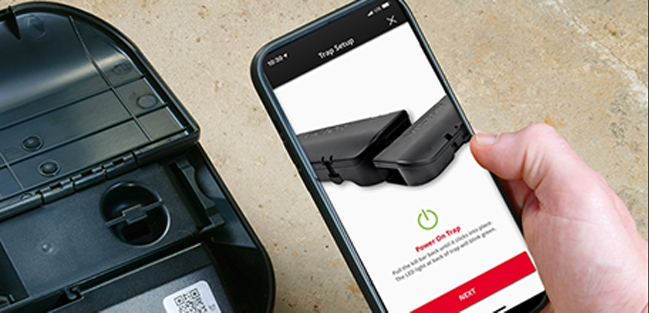 Transform pest management
with Victor® Vlink™
Contact Us
Transform Pest Management with Victor® VLINK
Pest management is a crucial part of a landlord's job. Victor® VLINK™ traps streamline rodent control by using LoRa sensor technology for constant remote monitoring. When a trap catches a rodent, you'll receive a notification on your smart device, saving you time so you can focus on more pressing daily matters. Contact us today or schedule a virtual demo to modernize pest management with VLINK™ traps.