Pest Control
for Schools & Universities
Students and staff should feel safe in their educational institutions. Pests can quickly disrupt that environment, with surplus food in cafeterias and lockers making ideal places for pest infestations.
Pest infestations require a swift, decisive response. Luckily, we have a solution — pest control in schools is easier than ever with VLINK™ traps. Our devices are fast-acting, non-toxic and monitor pest infestations remotely, making them ideal for large spaces like schools and universities.
Keep reading to learn about pest control for schools and how our VLINK™ traps can solve even the most stubborn pest problems.
Common Places to Find Pests
Large crowds of people and readily available food and shelter make schools an appealing location to pests of all kinds. High-trafficked areas can serve as a gateway for pests to enter schools. Bed bugs, lice, and mites often enter schools on the backs of students and staff, spreading through dorms or classrooms.
Pests are most common in the following areas:
Indoor dining areas: Dining halls, cafeterias, kitchens, and food storage areas all have food that can attract pests. Stores of available food make it easy for insects and rodents like mice and rats to make their homes in and around dining areas in dormitories and other buildings on campus. Pest infestations in these areas can cause structural damage and spread dirt and disease.
Computer server rooms: Rodents may seek out the dry, warm conditions in computer server rooms and engineering plants. Once there, they can chew through wires and damage learning equipment.
Outdoor eating areas and trash receptacles: Pests often loiter in open courtyards and outdoor eating areas, looking for food scraps. You can commonly find mice, rats, ants, flies, cockroaches, birds, raccoons, and more near overflowing trash receptacles on school campuses. Rodents may also burrow under school lawns and ruin property appearance.
Dark, small spaces: Closets, crawl spaces, and paneled ceilings in schools make the perfect home for pests like rodents, who prefer to hide away to nest. Pests can also crawl into buildings from the foundation, unpatched holes, windows and open doors. Bugs like termites, beetles, and ants can cause damage by feeding on and inhabiting wooden structures.
It's essential to look out for these problem areas to keep students and staff safe. Fortunately, there are ways to prevent pests or quickly enact school and university pest control.
What Schools Can Do to Prevent Mice and Rats
Pest control in schools starts with prevention. While there are several ways for pests to enter universities and other educational institutions, administrations can help prevent pests on school grounds in the following ways:
Keep food away and securely stored.
Keep class pets and food cleaned up at all times.
Remove garbage from common areas and the classroom daily.
Regularly clean fridges, microwaves, and freezers.
Close windows and doors to the outside whenever possible.
Stay up to date on building inspections and repairs.
Educate students and staff on pest prevention practices.
Following these pest prevention tips can save your school from infestations that lead to costly treatments and repairs.
With our safe and humane VLINK™ traps, you'll get 24/7 monitoring to stop infestations in their tracks. Traps connect wirelessly and provide daily status updates. They send their data to the VLINK™ cloud and you receive real-time activity alerts for preventative school or university pest control.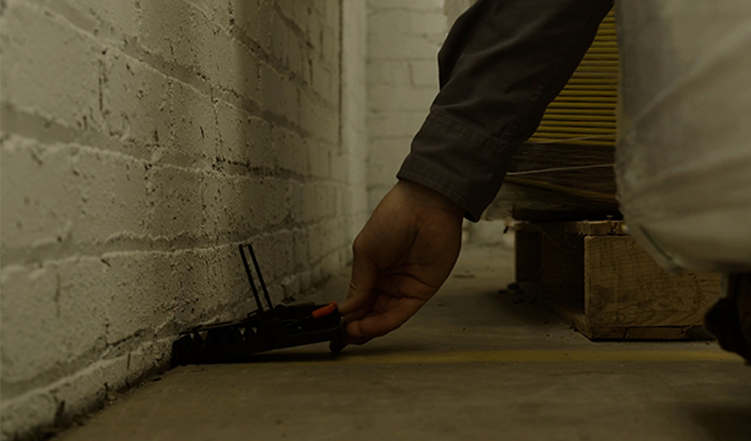 Proper control measures are essential to avoid the hazards of pesticides when you find yourseld with a pest infestation
Issues With Other Common Mice and Rat Control Solutions
While many standard mice and rat control solutions are effective, it's a good strategy to supplement traditional measures with reliable, fast-acting technology. Proper control measures are essential to avoid the potential hazards of pesticides when you find yourself with a pest infestation. Pesticides come with a degree of risk, potentially posing health risks for people and the surrounding environment.
While some traps provide 24/7 monitoring, connectivity issues and false positives are common. For example, many snap traps, multi-catch traps, or bait boxes will send activity notifications to the user without actually eliminating the pest. Some only send notifications within a certain distance or lack weather resistance, limiting their usefulness for remote and outdoor pest prevention.
The VLINK™ Advantage
It's essential to use a humane, weather-resistant device that's built for connectivity and successfully eliminates pests. VLINK™ is the only pest control solution that delivers an unprecedented consistent, efficient, and durable performance. Coupled with their intuitive app, VLINK™ traps are the most reliable on the market, providing optimal pest control for schools and universities.
The VLINK™ advantage provides benefits such as:
Long-range communication: Besides being reliable, each VLINK™ trap connects to the longest-range network in the industry. Our devices prioritize connectivity, promising real-time notifications and 24/7 remote access. This way, you can monitor results remotely from anywhere as the traps do their job.
Fast-acting pest elimination: VLINK™ traps eliminate mice and rats with a high-voltage shock for a quick, humane kill. Some traps, like the Victor® Mouse and Rat Tunnel, have a dual-entry design that increases the chance of a catch with 100% efficacy.
Safety features: While pesticides and traditional traps can pose risks to pets and children who come in close contact, the VLINK™ trap has built-in safety features and an automatic shutoff to protect students and staff.
Weather-resistant: While most electronic traps are for indoor use only, VLINK™ traps are reliable both indoors and outdoors, no matter the weather.
Save money: Our complex network of connected rodent control devices allows pest control operators to only check traps when necessary, saving them money in their overall business model. School administrators will have a solution that continually works.
Easy-to-use: The easy-to-use mobile app helps you manage traps and floor plans. This monitoring is vital for monitoring large areas like educational institutions where pest problems can quickly get out of hand.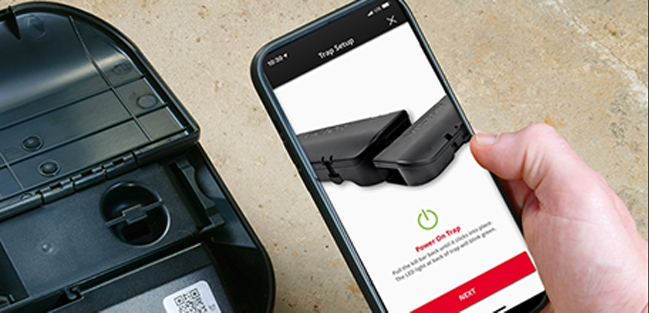 Contact us for innovative
Pest Control Solutions
Contact Us
Contact Us for Innovative Pest Control Solutions
Pest control is essential for the safety of your staff and students. Detering rodents, bugs, and wildlife from your buildings and outdoor areas can keep everyone safe while preventing costly structural damage and disruptions in education.
Pest control in schools has never been easier with VLINK™ traps. You'll save time and money by supplementing traditional measures with reliable, fast-acting technology. Our 24/7 pest control and monitoring devices prevent the spread of infestation, notifying you immediately of results to keep your students and staff safe.
Contact us today to try it for yourself.