The VLINK™ Advantage: A Case Study
Program Comparison
Current Program
70 devices*
Requiring time to service and materials including rodenticide.
0* rodent captures
In nine months with 9 hours of service
VLINK™ IPM Program
21 devices*
Automatically reporting using
long-lasting lure
27* rodent captures
in nine months with 2 hours of service
* Current service area is 177K square feet and VLINK area is 133K square feet.
Installation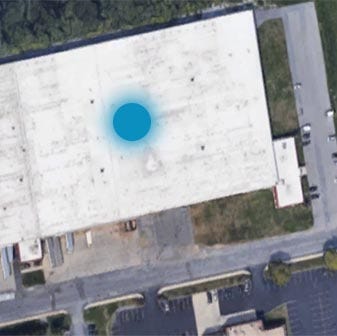 Select VLINK™ system component to show placement
Area covered 133,000ft2+
VLINK™ Tunnel traps deployed on both external and internal locations
Two internal units to be used as floaters for quick response
Three additional V420 added in 10/21
Installed using VLINK™ Mobile App for accurate trap placement
Outdoor traps secured to the ground using cement blocks and duckbill anchors
Final Results
Within one-week the VLINK™ system was taking control
Time spent managing VLINK™ system (21 traps) over 9 months: 135 minutes
Employee noticed mouse activity on inside and moved floater trap near sighting. Mouse was eliminated soon after.
Total rodents removed from facility in nine months:
9 Mice Exterior
18 Mice Interior