UPC: #072868631153
SCC: #30072868631154
**Note that at least one Gateway is required for this product to function.
The VLINK™ Advantage
VLINK™ is a rodent control solution that offers technicians unprecedented efficacy, durability, and consistent performance. Not only are VLINK™ traps the most reliable on the market, each trap is connected by the longest-range network in the industry. Coupled with an intuitive app – VLINK™ will change the way you control rodents.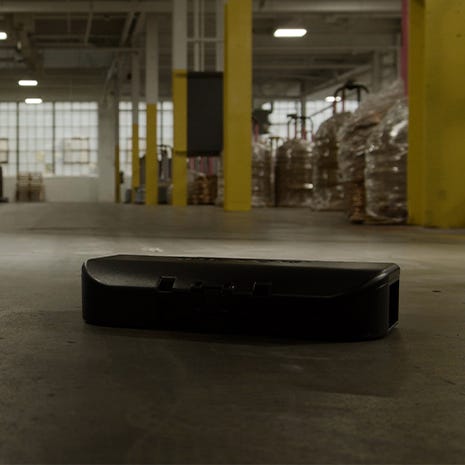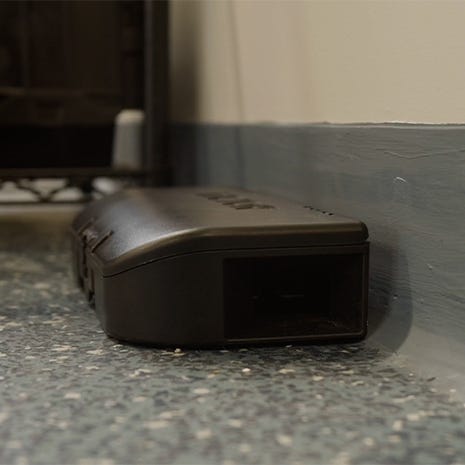 Humane, High-Voltage Shock
To encourage rodent interaction and increase catch rates, this trap is designed with a dual-entry tunnel. Once inside the chamber, the circuit triggers a high-voltage shock, humanely killing the mouse in seconds. For peace of mind, the trap automatically disengages when the trap lid is opened to prevent accidental shock to the operator. The VLINK™ Mouse Tunnel Trap is capable of killing up to 500 mice per set of lithium batteries (included) to provide long-lasting rodent-killing power.
Accurate Reporting
VLINK™ features revolutionary sensors that dramatically reduce false triggers, so you can be sure the trap only needs to be serviced when you receive an alert. Each trap can catch up to 2 mice (1 per entryway) before needing to be emptied. The outer shell ensures the expired rodents remain secure and out of sight until the trap can be serviced. It's a great outdoor alternative to rodenticides.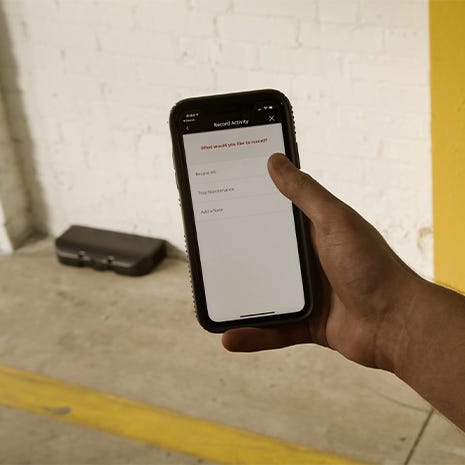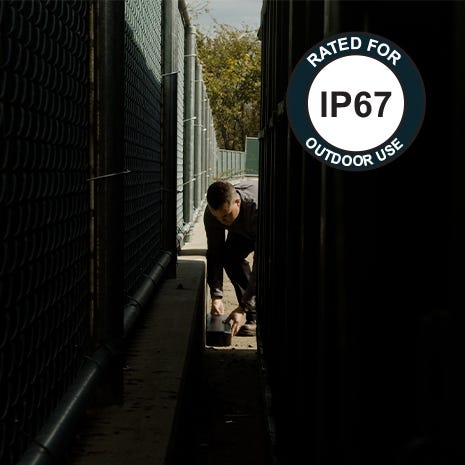 IP67 Rated
The VLINK™ Mouse Tunnel Trap is a proven solution for commercial rodent protection. It can be used indoors or outdoors, offering you a complete coverage solution. This rugged electronic mouse trap boasts an IP67 rated, water-resistant outer shell that is built to withstand outdoor elements and commercial environments. It's washdown safe and won't give false alerts, even when wet.
Monitor from Anywhere
In addition to offering effective and convenient rodent control, the VLINK™ Mouse Tunnel Trap is also easy to set up and pair with the mobile app so you can get back to business quickly. The custom app and online portal, built for PMPs, give you real-time visibility into all your trap sites so you can easily monitor your pest control system from anywhere, 24/7. Place the trap in ceilings, along dumpsters, around vegetation, and in other hard-to-reach areas with rodent activity.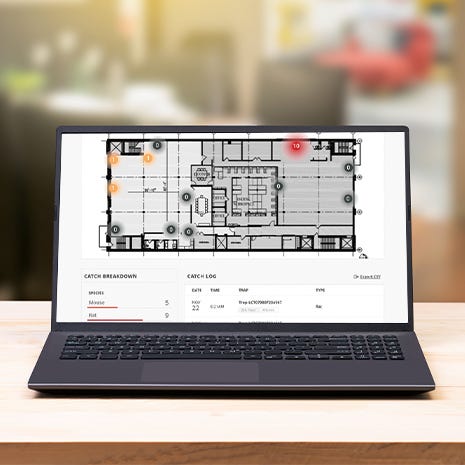 VLINK™ Mouse Tunnel Trap Product Details
Do you want to know more helpful details about the VLINK™ Mouse Tunnel Trap? Take a closer look at the in-depth specifications for this product.
VLINK™ Mouse Tunnel Trap
Model Number
V450
For Use Against
Mice
Kills Per Setting
2 (1 per entryway)
Kills Per Set of Batteries
500
VLINK™ Mouse Tunnel Trap
Model Number
V450
For Use Against
Mice
Kills Per Setting
2 (1 per entryway)
Kills Per Set of Batteries
500
Batteries Required
"AA" lithium batteries (included)
Where to Use
Indoors and Outdoors, ideal for commercial environments
Kill Method
Humane, high-voltage shock
Alert Method
App
App Compatibility
VLINK™ Pest Network on iOS and Android
Materials
Plastic, Metal