UPC: #072868054402
SCC: #00072868054402
Designed for high rodent interaction
Mounting holes provide option to secure in-place
Monitors bait consumption – receive notifications when bait is depleted
Supports all bait types – ideal for non-toxic baiting methods
24/7 monitoring – manage bait box from anywhere with the app and online portal
LED indicator light lets you know when the bait box is connected to the network
Best Used For



The VLINK™ Advantage
VLINK™ is the only solution that offers technicians unprecedented efficacy, durability, and consistent performance. Not only are VLINK™ products the most reliable on the market, but each product is also connected by the longest-range network in the industry. Coupled with an intuitive app – VLINK™ will change the way you do business.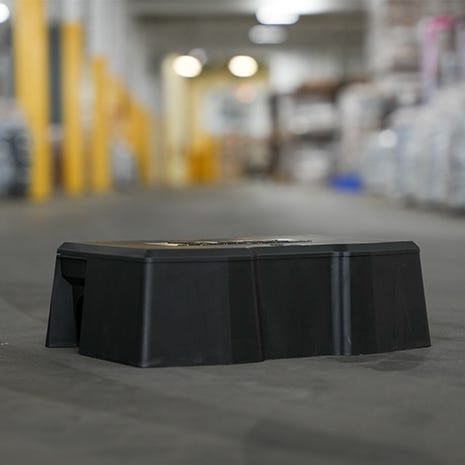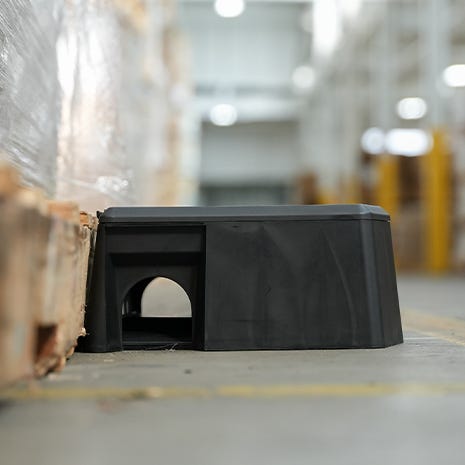 Effective Design
The VLINK™ Connected Bait Box supports all bait types and has water-resistant (IP67-rated) electronics, offering you a complete coverage solution. Bait consumption alerts allow technicians to respond quickly when using non-toxic baiting methods. To encourage rodent interaction, this bait box is designed with a dual-entry tunnel. The box also features a tamper-resistant design and can be opened with the included key when in need of servicing.
Accurate Reporting
The VLINK™ Connected Bait features revolutionary sensors that monitor bait consumption. This ensures accurate reporting and provides technicians with better data for real-time monitoring. When the bait is depleted, you'll receive an alert letting you know it's time to service the box.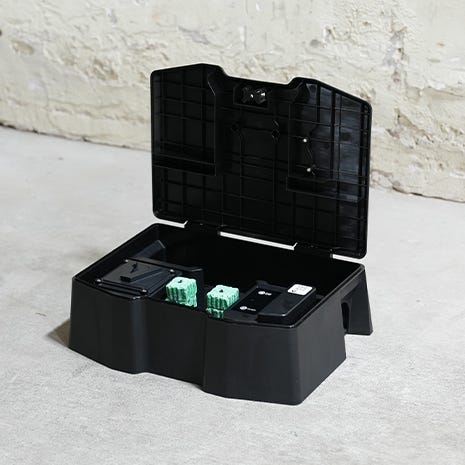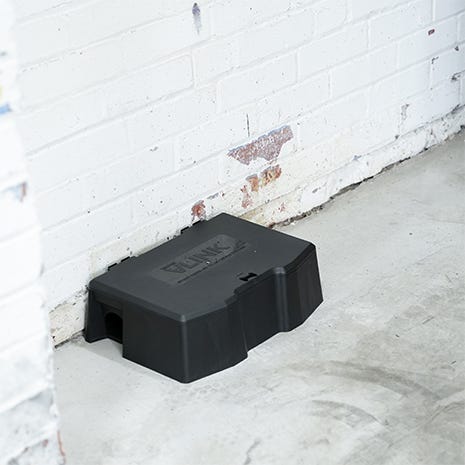 Designed for Commercial Environments
The VLINK™ Connected Bait Box is a proven solution for commercial rodent protection. This heavy-duty bait box offers versatile placement options both indoors and outdoors with optional mounting holes and drain holes throughout the base. Built-in bait posts provide you with an easy baiting option and ensure your box is always properly baited.
Monitor from Anywhere
In addition to offering effective and convenient rodent control, the VLINK™ Connected Bait Box is also easy to pair with the app. The box's LED indicator lights let you know when the box is properly calibrated and connected to the network. The custom app and online portal, built for PMPs, give you real-time visibility into all your sites so you can easily monitor your pest control system from anywhere, 24/7.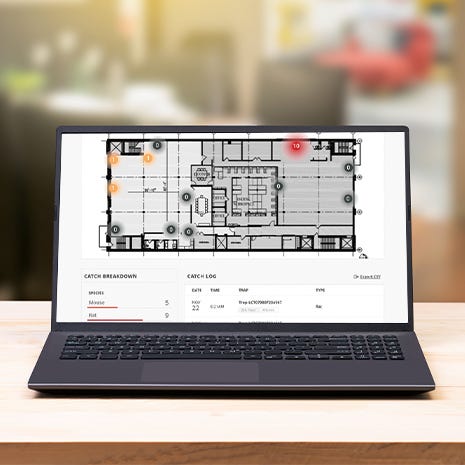 VLINK™ Connected Bait Box
Model Number
V440
For Use Against
Mice & Rats
Kill Method
Rodenticide
Where to Use
Indoors and Outdoors, ideal for commercial environments
Alert Method
App
App Compatibility
VLINK Pest Network on iOS and Android
Materials
Plastic, Metal