VLINK Rat Snap Trap Bundle
Everyday Price
Regular Price
$839.88
UPC: #00072868254307
Thumb grips and Easy-Set™ latch allow for quick and easy setting
High impact kill bar ensures a quick, effective kill
Bait cup and bait tie down allow for multiple baiting options
Long-range connectivity and false trigger detection
24/7 monitoring – manage trap from anywhere with the app and online portal
LED indicator light lets you know when the trap is engaged and connected to the network
Easy trap setup and app pairing means you can get back to business quickly
Includes 12 Power-Kill PRO® Rat Snap Traps, 1 Gateway, and a Subscription
Features & Benefits



The VLINK™ Advantage
VLINK™ is the only solution that offers technicians unprecedented efficacy, durability, and consistent performance. Not only are VLINK™ traps the most reliable on the market, but each trap is also connected by the longest-range network in the industry. This bundle includes a VLINK™ gateway, a best-in-class communication hub for use in industrial IoT applications, as well as a subscription. Gateways ensure optimal connectivity for an unlimited number of VLINK™ traps and can cover up to 250,000 square feet inside and outside of a facility. Coupled with an intuitive app – VLINK™ will change the way you control rodents.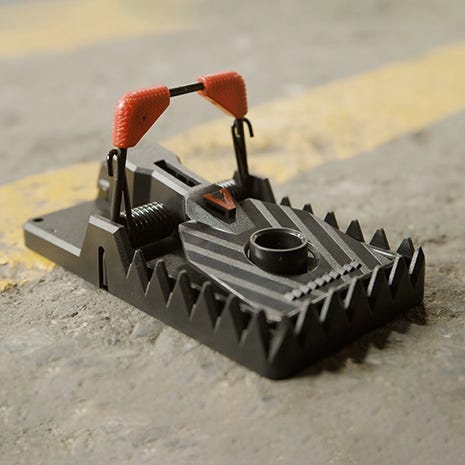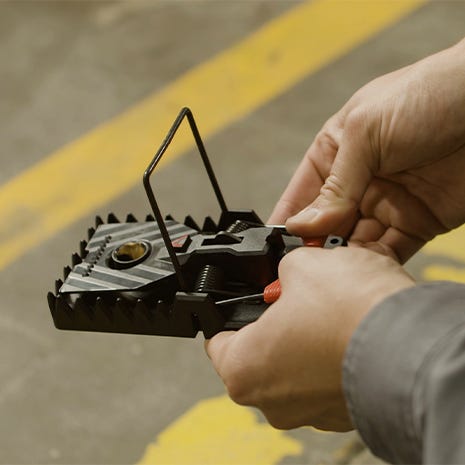 Quick, Effective Kill
Convenient thumb grips and the Easy-Set™ latch allow for effortless, one-click setting. As soon as the rat engages with the bait, the powerful, High-Impact Kill Bar™ immediately snaps closed, ensuring a quick kill. Meanwhile, the trap's sturdy, rodent-grabbing teeth prevent unwanted escapes. Afterward, the one-step spring action lets you easily remove the rodent.
Accurate Reporting
Unlike other connected snap traps, the VLINK™ Power-Kill PRO® will indicate whether a rodent is caught in the trap and can detect false triggers. This ensures accurate reporting and provides technicians with better data for real-time monitoring.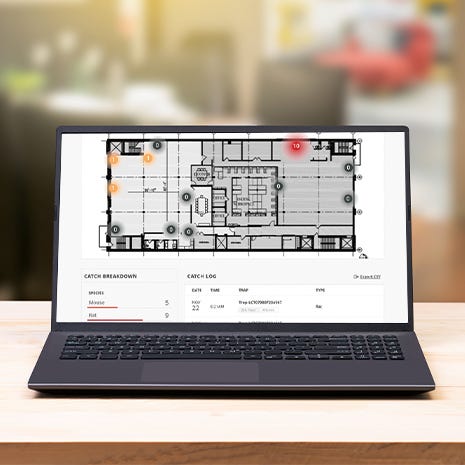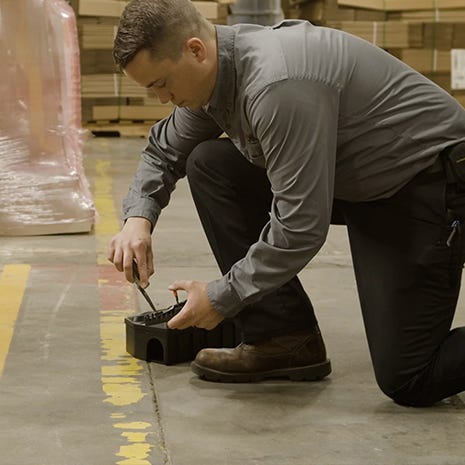 Designed for Commercial Environments
The VLINK™ Power-Kill PRO® Rat Snap Trap is a proven solution for commercial rodent protection. This rugged IoT rat trap offers versatile placement options both indoors and outdoors with optional mounting holes and compatibility with industry standard bait boxes. A built-in bait cup and bait tie downs provide you with multiple baiting options and ensures your trap is always properly baited.
Monitor from Anywhere
In addition to offering effective and convenient rodent control, the VLINK™ Power-Kill PRO® Rat Snap Trap is also easy to pair with the app - it's literally as simple as clicking the set bar into place. The trap's LED indicator light lets you know when the trap is properly engaged and connected to the network. The custom app and online portal, built for PMPs, give you real-time visibility into all your trap sites so you can easily monitor your pest control system from anywhere, 24/7.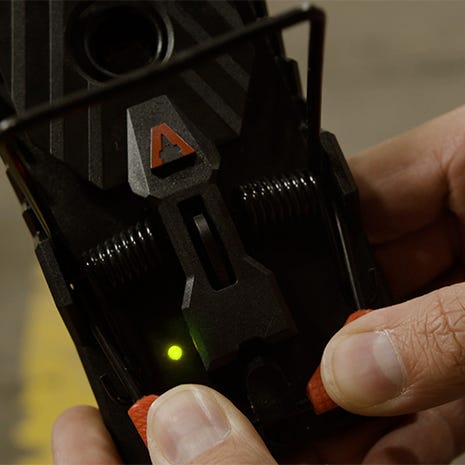 VLINK™ Rat Snap Trap Bundle
Model Number
BV430
Includes

12 x VLINK™ Power-Kill PRO® Rat Snap Traps
1 x VLINK™ Gateway
1 VLINK™ Subscription

For Use Against
Rats
Kills Per Settings
1
Kill Method
High impact kill bar
Where to Use
Indoors and Outdoors, ideal for commercial environments; compatible with industry standard bait boxes
Alert Method
App
App Compatibility
VLINK™ Pest Network on iOS and Android
Materials
Plastic, Metal